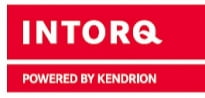 Intorq is a specialist manufacturer of electro mechanical brakes and clutches formerly produced by Lenze. Working to the same exacting standards as Lenze, the range of Intorq brakes and clutches has a reputation for powerful, configurable products suited to all major drive applications.
Intorq electic motor brakes are fitted by some of Australia's leading motor suppliers.
CAN'T FIND A INTORQ PRODUCT ON OUR WEBSITE??
Call us today and we may be able to help source it for you.